SOUTHWEST FLORIDA IS NOW A
CERTIFIED BLUE ZONES
COMMUNITY!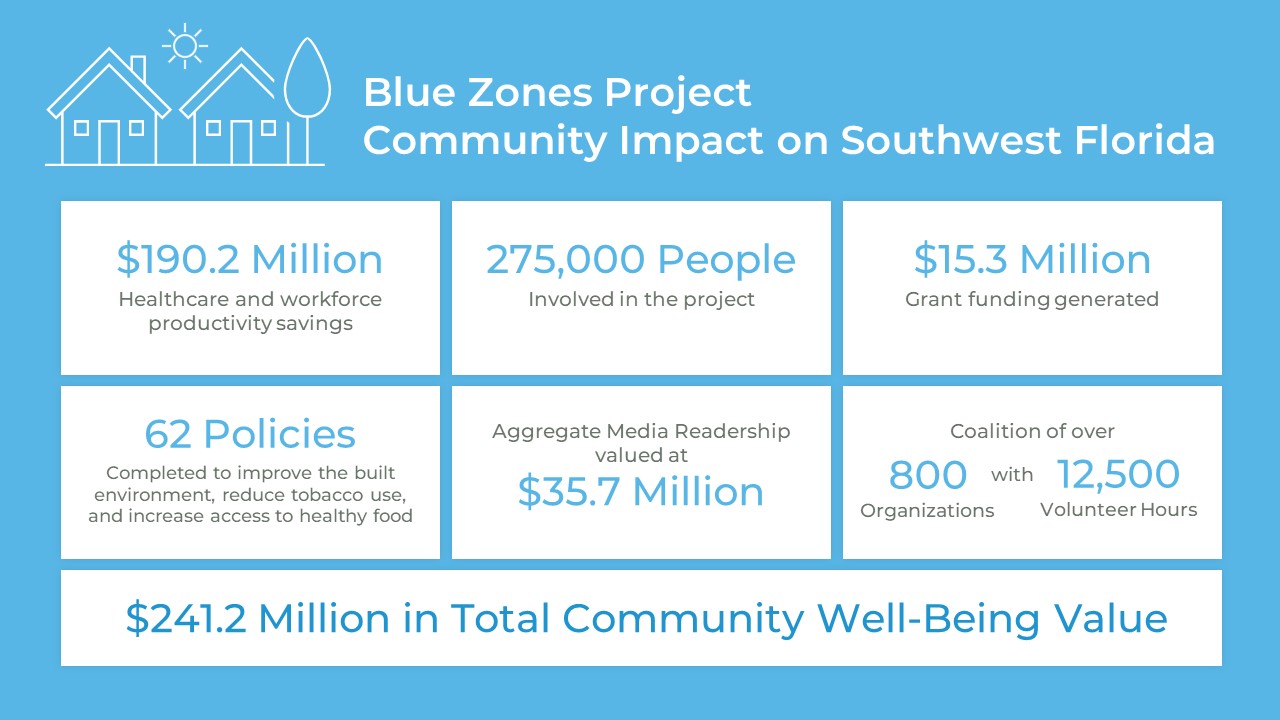 To become a Blue Zones Certified Community, our community came together to help make healthy choices easier.
Every individual and organization (over 800 organizations) that adopted Power 9 and other well-being principles as part of their lifestyle and organization's infrastructure, have contributed to a well-being tipping point to help make healthier choices become part of our culture.
In addition, our community planners and elected officials who implemented best practices, and continue to do so, to make healthier choices easier in our environment have been instrumental in making SWFL a healthier and happier place to live. For example, we can see this on streets where sidewalks and bike lanes have been prioritized, and where streets are designed to move traffic more efficiently and safely. In addition, policies related to de-normalizing tobacco and vaping continue to protect our youngest generation from becoming addicted to tobacco. Our food policy champions are prioritizing efforts to keep fresh food local, make healthy food accessible to all, and prevent future food system failures during disasters such as pandemics or hurricanes.